Congratulations to all involved in the below productions.
Feature Disobedience with Production Design by Sarah Finlay receives its World Premiere at TIFF 10.09.2017 as a Special Presentation. Starring Rachel Weisz & Rachel McAdams and directed by Sebastian Leila (Gloria, A Fantastic Woman), Weisz also produces.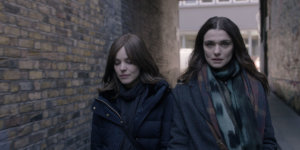 God's Own Country directed by Francis Lee extends to more cinema screens due to overwhelming demand. With Production Design by Stephane Collonge life on the farm for Johnny & Gheorghe continues…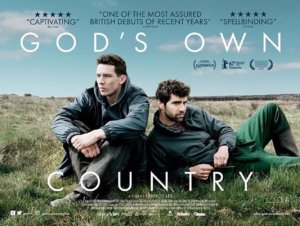 Tin Star aired on Sky Atlantic in the same time-slot as Safe House. This international revenge drama & modern western with Cinematographer Dale McCready behind the camera was created, scripted & directed by Rowan Joffe (28 Weeks Later, Before I Go To Sleep). It stars Tim Roth as the Sheriff of a small Canadian town, and Christina Hendricks in femme fatale oil baron mode.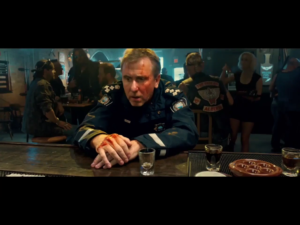 Nicola Daley ACS' feature Pin Cushion, directed by Deborah Haywood, received its World Premiere at Venice Critic's Week. Starring Joanna Scanlon & Lily Newmark, Cineuropa describes the feature as 'An adolescence from hell… [that is] Dark and rich in deep colours…'. Nicola's short film Smear directed by Kate Herron also plays at the BFI LFF as part of the Gits & Shiggles programme.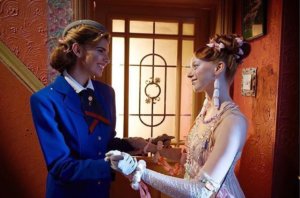 First images are appearing of feature VS., the feature film debut of director Ed Lilley with Costume Design by Grace Snell – also working on the film was new signing Hair and Make Up Designer Emma Croft.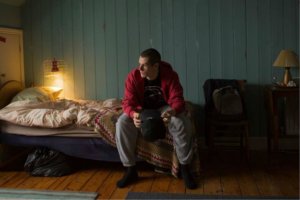 Feature documentary Kingdom Of Us directed by Lucy Cohen with cinematography by Charlie Goodger receives its World Premiere at the BFI LFF 07.09.2017 & 08.09.2017 – For over two years, Cohen filmed a mother and her seven children – six young women and a young man, whose father killed himself, leaving them in financial ruin. Incorporating archive footage of the family and evocatively capturing the West Midlands landscape around them, Kingdom of Us is a record of the siblings' emotional recovery as they piece together their broken past and reflect on their fears and aspirations for the future.
Short film We Are Moses shot by Ruben Woodin Dechamps continues its festival run playing at TIFF 10.09.2017., directed by Dionne Edwards the short has previously played at Encounters, American Black Film Festival, BFI Flare, London Short Film Festival.
Strike: The Cuckoo's Calling aired on BBC1 with Cinematographer Hubert Taczanowski behind the lens. Directed by Michael Keillor and introducing Tom Burke as Cormoran Strike and Holliday Grainger as his Assistant, Robin Ellacott the series ousted ITV's same time-slot drama in the ratings.
The next crime mystery in the Strike series is solved by Gary Shaw and director Kieron Hawkes – The Silkworm airs this Sunday at 9pm.
Patrick Meller's work on Sky Short Dream Land, scripted by Sharon Horgan & directed by MJ Delaney is now available to view OnDemand. The short features a wealth of on-screen talent in Morgana Robinson, Sheridan Smith & Frances Barber.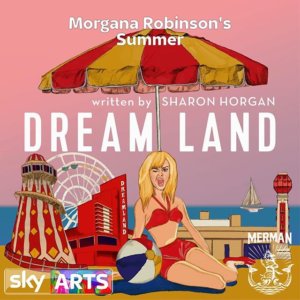 Production Designer Lucie Red's short The Full Story directed by Daisy Jacobs plays at the BFI LFF 2017 in the Love section > Like A Heartbeat Drives You Mad – this is director Jacobs' follow up to BAFTA winning and Oscar nominated short The Bigger Picture.
The short film Joy In People directed by Oscar Hudson and shot by Ruben Woodin Dechamps also plays the BFI LFF as part of the My Loneliness is Killing Me programme.
The Eva Riley directed short film Diagnosis will appear in the Raindance Film Festival's short films programme, featuring Production Design by Anna Rhodes, Costume Design by Grace Snell, and Hair and Make Up by Bethany Swan – Diagnosis has also been nominated for the Best Short category.