With Costume Design by Helen Beaumont upcoming feature The Laureate has now wrapped.
Directed by William Nunez, The Laureate is set to the backdrop of Britain's Roaring Twenties and stars Dianna Agron (Glee, The Family, Burlesque), Laura Haddock (Guardians of the Galaxy, Luther), Tom Hughes (About Time, Victoria) and Julian Glover (Indiana Jones and the Last Crusade, Star Wars Episode V – The Empire Strikes Back).
 The Laureate revolves around a struggling married couple who allow a stranger to live with them in their idyllic cottage. Will this stranger bring them together or push their fragile state over the edge?
The Laureate is currently being edited and for the latest updates follow The Laureate official Instagram page (@thelaureatemovie).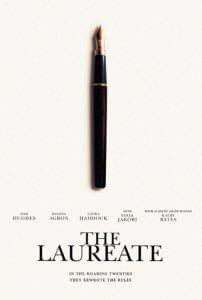 HELEN BEAUMONT / CV / WEBSITE