The Colour Room with Production Design by Damien Creagh is out tomorrow Friday 12th November! 
The Feature was directed by Claire McCarthy (Domina, Ophelia, The Luminaries) and written by Claire Peate. The Colour Room focuses on the life of English ceramist Clarice Cliff who broke the glass ceiling and revolutionised the workplace at a pottery factory in 1920's England.  
The Sky original hits selected cinemas, Sky TV and NOW TV tomorrow and stars Matthew Goode (The Imitation Game, Watchmen), Phoebe Dynevor (Bridgerton) and David Morrrissey (The Walking Dead). 
The Guardian: "Phoebe Dynevor and David Morrissey have between them, found the jeopardy in art-deco pottery. It's an understated film, but curiously evocative and lingering".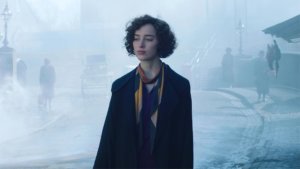 DAMIEN CREAGH // CV // WEBSITE