Wizzo & Co. are delighted to announce that the extremely skilled Costume Designer & Stylist, April Church, has joined our roster.
April is a very accomplished costume designer with years of experience. She trained at University of the Arts London, Wimbledon College of Art and got her BA in Costume Design For Theatre and Screen. Since then, she has worked on some of the biggest dramas and features around the world. Her credits include Black Mirror: Smithereens, Tolkien and most recently, Atlanta S3.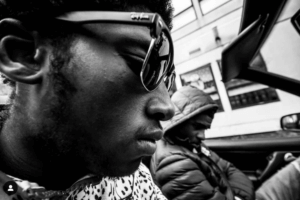 As a Costume Designer, April has designed the feature Faith directed by Ashley Chin and the documentary Nipples to the Sky by Lucy Hayes. She also has an array of amazing shorts and pilots under her belt – She has designed Heart to Heart directed by Lilah Vandenburgh for Sky and Georgia Goggins' Bend.
For short form work, April has designed commercials for Tesco, Lloyds Bank and Asda and has worked with directors like Andy Chapman, Lucy Bridger and Alex Southam.
April is based in London and works internationally.
APRIL CHURCH // CV // WEBSITE