Shot by Lead Cinematographer Molly Manning Walker (episodes 1, 2 & 3), TV mini-series Mood follows the irrepressible Sasha, a 25-year-old wannabe singer and rapper as she navigates the alluring world of social media and the fine line between liberation and exploitation, a story told through her original songs. 
 "Much like Fleabag and Chewing Gum before it, Mood (BBC Three) is a TV transfer of a one-woman play. This six-part series started life as the well-received 'Superhoe' at the Royal Court theatre in London, and though the name did not survive the transition, writer and star Nicôle Lecky reprises her role as Sasha here. Sasha is 25, lives at home with her mother and stepfather in east London, and in the tradition of all good dramas, she kicks off proceedings by blowing up her life." 
 Directed by Dawn Shadforth, Mood stars Nicôle Lecky (Sense8, Ackley Bridge), Lara Peake (Brave New World, Born to Kill), Jordan Duvigneau (Homeland, I Hate Suzie), Jessica Hynes (Shaun of the Dead, Spaced) and Jade Thirlwall (Little Mix, RuPaul's Drag Race).  
 Watch all episodes of Mood on BBC iPlayer now or catch episode 2 on BBC Three March 9 at 22:00 
 Read more about the Mood HERE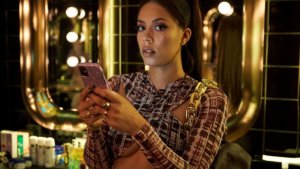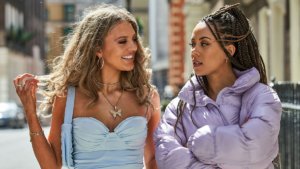 MOLLY MANNING WALKER / CV / WEBSITE