Wizzo & Co. are extremely delighted to announce that the uber talent costume designer, Catherine Ladd, has joined our roster. Catherine is a very experienced costume designer, maker and stylist working across film, tv, commercial, music promos, editorials and theatre. Catherine started her career in fashion working with Vivienne Westwood and milliner Stephen Jones before working on films Batman Begins and Harry Potter (as a costume maker and fabricator). She then joined Oscar-winning Costume Designer, Eiko Ishioka, as her Design Assistant and went on to work at The National Theatre and The Royal Opera House.
Catherine has worked under Costume Designers such as Lindy Hemming, Alison McCosh and Rebecca Rich –  Even supervising and making costumes for John Lewis: Bohemian Rhapsody commercial with Rich. Catherine is now a Costume Designer in her own right.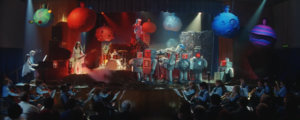 Catherine has recently designed the epic promo, The Lost Chord by the Gorillaz and featuring Leee John. Catherine, alongside Wizzo Hair & Makeup Designer, Natasha Lawes, designed Leee John's exceptional SFX costume.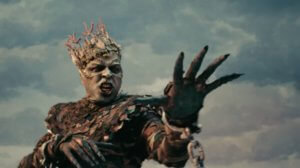 Catherine works regularly with photographers such as PEROU, Jason Bell and Anna Michell and directors such as Guy Soulsby, Simon Ratigan and Ulf Johansson.
Catherine is very detail-orientated, has extensive knowledge about costumes, especially period costume, and she is very creative and efficient. She loves the challenge of working on large scale productions, understanding the complexities of costuming multiple characters and working within budgets.
We're very excited to see what Catherine Ladd does next!