Shot by cinematographer Oli Russell, new drama Flesh and Blood, aired on ITV last night. Directed by Louise Hooper and produced by Letitia Knight, Flesh and Blood will air over 4 consecutive nights at 9pm.
Flesh and Blood stars Imelda Staunton (Harry Potter and the Order of the Phoenix, Paddington), Francesca Annis (Dune, Lillie, The Libertine), Grace Hogg-Robinson (Days of the Bagnold Summer, Two For Joy) and Russell Tovey (Being Human, The History Boys).
The drama revolves around the disrupted lives of three siblings who are told by their recently widowed mother that she is in love with a new man. The tangled web of secrets, lies, rivalries and betrayals eventually leads to a murder.
Catch Flesh and Blood on ITV tonight and culminating on Thursday at 9pm.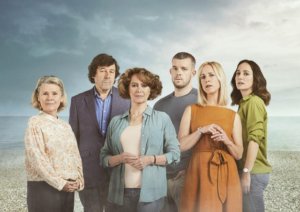 OLI RUSSELL / CV / WEBSITE