Congratulations to David Procter who has been invited to join the BSC – David Procter BSC.
David's BSC status was announced 13 June 2022.
Features include Ashley Avis' feature adaptation of Black Beauty, starring Kate Winslet and Mackenzie Foy, Duane Hopkins' feature Bypass starring George MacKay, and the feature Blood Cells directed by Luke Seomore and Joseph Bull. Other drama includes The Innocents, directed by Farren Blackburn, and Make Me Famous directed by Peter King.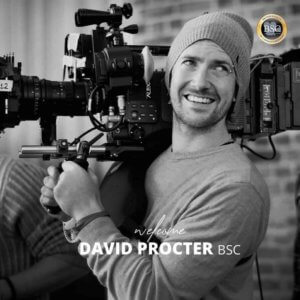 DAVID PROCTER BSC // CV // WEBSITE