Huge congratulations to Hair & Makeup Designer, Claire Carter, who is nominated for an RTS Craft Award for Makeup Design for her outstanding work on We Are Lady Parts.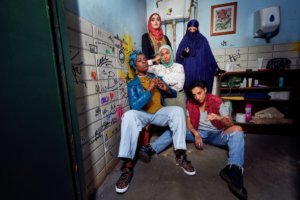 The groundbreaking series was directed by Nida Manzoor for Ch4 and Peacock and was produced by Working Title Television and NBCUniversal. All episodes are currently available on 40D and Peacock.
We Are Lady Parts is nominated for six RTS Craft Awards. The ceremony will take place on 22nd November.
Good Luck, Claire!
CLAIRE CARTER // CV // WEBSITE