Congratulations to Hair & Make Up Designer Bethany Swan for being a Screen Daily 2020 Star of Tomorrow!
Bethany describes from how she spent her childhood dressing up her two younger sisters, to studying at London College of Fashion to working in a range of specialist make up and hair settings after graduating.
"Swan relishes the collaborative process of bringing a character to life with a filmmaker and an actor. As she says, Hair and Make Up looks "can be an extension of personality, to show people how you're feeling, to show you are feeling confident or playful. You can see those nuances in Make Up and Hair."
Bethany's work on features Rare Beasts, Blue Iguana and Run have been highlighted in the article, including her work on hugely successful Michaela Coel (Chewing Gum, Black Mirror, Top Boy) tv series, I May Destroy You. 
Read the article HERE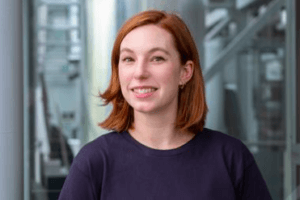 BETHANY SWAN // CV // WEBSITE